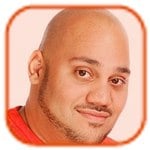 Posted by Andru Edwards Categories: Music, Legal Issues
The Chief of Police, who signed off on Chris Brown's court-ordered community service, has resigned.
Bryan T. Norwood has stepped down as head of law enforcement in Richmond, Virgina just a week after the Los Angeles Country District Attorney (D.A.) filed legal documents accusing the 23-year-old singer - who is still probation for beating his girlfriend Rihanna in 2009 - of faking his community service records when he was really on a private jet to Cancun in Mexico.
The Mayor of Richmond told gossip website TMZ.com that his office and Mr. Norwood reached a "mutual agreement" for his resignation, and he will be replaced by former Assistant Chief of Police Ray J. Tarasovic from tomorrow.
Click to continue reading Chief of Police Resigns Over Chris Brown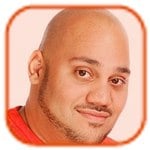 Posted by Andru Edwards Categories: Movies, Rivalries
Liberty Ross is no longer upset with Kristen Stewart over her fling with Rupert Sanders. The 34-year-old model and actress was devastated when her husband cheated on her with the 22-year-old actress but after filing for divorce she has decided to put the whole thing behind her.
"The good thing about Liberty is that she's not upset anymore. She's had time to get over the initial shock and awe of it when it was exposed last year and the divorce was the nail in the coffin. That girl's extremely mature. She's handled all this public tragedy in her life with grace and humility for the sake of her children. I toast to her," an insider said.
Liberty's main priorities at the moment are her children, Sykla, seven, and Tennyson, five, and she is trying to get along with Rupert for their sake. "All she cares about right now are her children and her future. She's spoken to Rupert by phone and the conversations were all business - trying to discuss the arrangements for the children," the source added.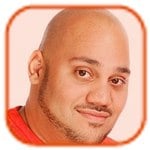 Posted by Andru Edwards Categories: Movies, Dating
Kristen Stewart has sent a "long love letter" to Robert Pattinson.
The pair reportedly agreed to a trial separation while the British actor films The Rover in Australia, and despite agreeing to no contact while he is away, the 23-year-old actress - who cheated on her Twilight Saga co-star with married director Rupert Sanders last summer - has penned her innermost feelings in a note to the hunky star in a bid to repair their fractured relationship.
"Kristen wrote a long letter... explaining her love to Rob. Even if he can't forgive her, he should know that she is closer to him than anyone else could ever be," a source said.
It was previously claimed Kristen was planning to fly out to Australia in a desperate attempt to see Robert, 26. "Kristen is desperate to get out to Australia because she misses Rob. But he's being ambivalent about the whole thing. It seems like she's going to fly out there, despite the fact that he has cut their communication down a lot. He's barely picking up her calls [or] responding to her messages," an insider explained. However, after being advised against making the trip, Kristen decided to write the letter instead.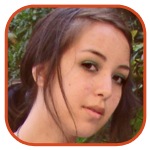 Posted by Robin Paulson Categories: Movies, Divorce, Legal Issues
While Kristen Stewart and Robert Pattinson have successfully reconciled following Stewart's affair with her Snow White and the Huntsman director Rupert Sanders, the same cannot be said for Sanders and his wife Liberty Ross, as she has just filed for divorce in Los Angeles.
Sanders and Ross have two children together - both filed for joint custody for the pair, and Rupert is said to have asked to split the court costs.
The couple, who have been married for nine years, are rumored to have tried to patch up their relationship through couples therapy. "It was Rupert's suggestion that he go to therapy with Liberty. He will do anything to save his marriage because he loves his wife and knows he screwed up. Rupert is willing to do absolutely anything and everything he can to save his marriage, he knows this is the worst mistake of his life, and he cannot believe he was so stupid," a source said in September.
Read More
| Daily Mail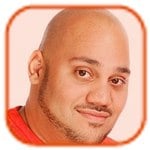 Posted by Andru Edwards Categories: Television, Child Stars, Legal Issues, Photos, Oops Photos, Rumors
Ariel Winter's mother has threatened to sue a Hollywood publicist over an alleged plot to create a naked picture scandal. The Modern Family star's mother Chrisoula "Chrystal" Workman - who is currently not the 14-year-old actress's legal guardian after she was removed for her care more than two months ago amid accusations of abuse - claims public relations expert Jonathan Hay fabricated a story about her trying to leak naked pictures of her eldest daughter Shanelle Workman, 34, who was awarded temporary custody of Ariel.
Click to continue reading Ariel Winter's Mother to Sue Publicist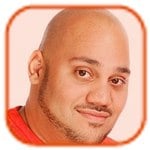 Posted by Andru Edwards Categories: Television, Child Stars, Legal Issues, Rumors
Ariel Winter's mother reportedly tried to get a Hollywood publicist to create a nude photo scandal.
The Modern Family star's mother Crystal Workman - who lost guardianship of her 14-year-old actress daughter amid allegations of physical and emotional abuse last month - allegedly tried to get publicist Jonathan Hay to leak naked pictures of her other daughter Shanelle Workman, 34, who was given temporary custody of Ariel.
The PR guru told gossip website RadarOnline.com, "Crystal Workman, the mother of Ariel Winter, wanted me to represent her and leak nude photos in the media of her other daughter Shanelle Workman. In all my years of being a publicist, I have never seen anyone stoop as low as wanting to sell out and destroy the reputation of her own daughter. Crystal said she wanted the public to see Shanelle for who she really was and smear her daughter in attempts to try and get custody back of Ariel. Crystal has called me nonstop in the last 48 hours, trying to get me to leak these pictures. Clearly, Ariel is in the right place with Shanelle and away from her mother."
Click to continue reading Ariel Winter's Mother Tries to Create Nude Scandal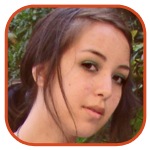 Posted by Robin Paulson Categories: Movies, Sex Tapes, Rumors
Although Emma Stone may not seem to have much in common with Paris Hilton and Kim Kardashian, the Amazing Spider-Man actress reportedly made a sex tape in the past.
An insider close to the star revealed that the 24-year-old created the homemade video long before she was famous. "Emma Stone has a sex tape and that's a fact. She made it long before she started dating Andrew Garfield, and before she really became a household name. She was just young and probably thought nothing would ever come of it," the source said.
The source also added that the tape hasn't been released yet because it's still in the hands of the person with whom she made the tape. "But that doesn't mean there's any guarantee that it won't eventually hit the market. The higher Emma's star rises, the more valuable that tape becomes," the close pal said.
Stone's camp has not commented on the sex tape claims.
Read More
| Page Six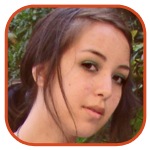 Posted by Robin Paulson Categories: Movies, Television, Child Stars, Features
So Lindsay Lohan has a half-sister - big deal! Well, that's at least how the actress is handling it, anyway.
Lohan appeared on Friday's Good Morning America to promote her big comeback TV movie, Liz & Dick, and she spared few moments discussing her half-sister Ashley Horn, who was recently revealed by her father Michael on The Trish Goddard Show earlier this week.
When talk show host Amy Robach brought up the subject of her new family member, Lindsay responded, "I didn't even hear that, so thanks for the news." Robach pressed on again and Lindsay was more adamant: "I don't pay attention to any of it. I can't... I don't really want to get into that because. I want to stay on the positive side of things."
When previously asked by TMZ about Horn, Lindsay said that "[had] no hard feelings towards Ashley but finds the situation 'disgusting' especially because Micheal had the affair while he was still married to (and having kids with) wife Dina."
Read More
| Daily Mail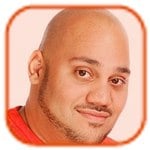 Posted by Andru Edwards Categories: Sports, Television, Sex Tapes, Features
Linda Hogan was sickened by Hulk Hogan's sex tape.
The 53-year-old former reality TV star - who split from the retired wrestler in 2007 after 24 years of marriage - admits she wasn't shocked that her ex-husband cheated on her with her friend Heather Clem but was disgusted that she only found out about it from the leaked recording.
"I knew something was going on behind my back, I just didn't know it was so close to home. I was at her wedding! That tape was sickening. Watching them do that behind my back turned my stomach," she said.
The mother-of-two - who shares daughter Brooke, 24, and son Nick, 22, with her 59-year-old ex - says the affair which happened shortly before their split clarified a lot of issues in their marriage: "He couldn't even look me in the eye sometimes during our relationship, and I bet he thought I was too busy to notice his lies."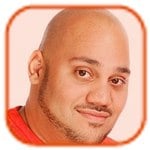 Posted by Andru Edwards Categories: Sports, Television, Sex Tapes, Rumors
The woman in Hulk Hogan's sex tape is embarrassed about sleeping with the wrestling legend.
A nearly two-minute clip of Hulk with a busty brunette - alleged to be Heather Clem, the ex-wife of his best friend, radio DJ Bubba the Love Sponge - has leaked online and friends of Heather claim she is distraught their romp has been made public.
"Heather is completely devastated the sex tape has appeared in public and doesn't want to talk about it. She thinks it puts her in a bad light - it's not as if Hulk's a hunk and it's a pretty embarrassing moment. Heather didn't want her friends and family knowing that she had sex with Hulk Hogan - he's very corny. It was a private moment, and wasn't meant to be shared with anyone else," a source said.
She is also said to be horrified that the video makes her look like "a piece of meat."
Click to continue reading Woman in Hulk Hogan's Sex Tape 'Devastated' Over Leak
© Gear Live Media, LLC. 2007 – User-posted content, unless source is quoted, is licensed under a Creative Commons Public Domain License. Gear Live graphics, logos, designs, page headers, button icons, videos, articles, blogs, forums, scripts and other service names are the trademarks of Gear Live Inc.