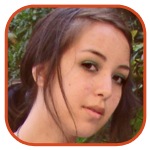 Posted by Robin Paulson Categories: Movies, Sex Tapes, Rumors
Although Emma Stone may not seem to have much in common with Paris Hilton and Kim Kardashian, the Amazing Spider-Man actress reportedly made a sex tape in the past.
An insider close to the star revealed that the 24-year-old created the homemade video long before she was famous. "Emma Stone has a sex tape and that's a fact. She made it long before she started dating Andrew Garfield, and before she really became a household name. She was just young and probably thought nothing would ever come of it," the source said.
The source also added that the tape hasn't been released yet because it's still in the hands of the person with whom she made the tape. "But that doesn't mean there's any guarantee that it won't eventually hit the market. The higher Emma's star rises, the more valuable that tape becomes," the close pal said.
Stone's camp has not commented on the sex tape claims.
Read More
| Page Six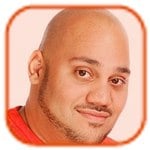 Posted by Andru Edwards Categories: Sports, Television, Sex Tapes, Features
Linda Hogan was sickened by Hulk Hogan's sex tape.
The 53-year-old former reality TV star - who split from the retired wrestler in 2007 after 24 years of marriage - admits she wasn't shocked that her ex-husband cheated on her with her friend Heather Clem but was disgusted that she only found out about it from the leaked recording.
"I knew something was going on behind my back, I just didn't know it was so close to home. I was at her wedding! That tape was sickening. Watching them do that behind my back turned my stomach," she said.
The mother-of-two - who shares daughter Brooke, 24, and son Nick, 22, with her 59-year-old ex - says the affair which happened shortly before their split clarified a lot of issues in their marriage: "He couldn't even look me in the eye sometimes during our relationship, and I bet he thought I was too busy to notice his lies."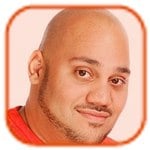 Posted by Andru Edwards Categories: Sports, Television, Legal Issues, Sex Tapes
Hulk Hogan has settled his lawsuit against Bubba the Love Sponge.
The wrestler has dropped charges against his former best friend over his leaked sex tape, but is still suing Bubba's ex-wife Heather Clem - who stars in the saucy video alongside Hulk - and website host Gawker Media for allegedly violating his privacy.
Bubba - real name Todd Alan Clem - released an apology letter on Monday in which he revoked his previous statement that Hulk leaked the tape for publicity and was aware he was being filmed, TMZ is reporting. The radio DJ announced, "It is my belief that Hulk is not involved, and has not ever been involved, in trying to release the video, or exploit it, or otherwise gain from the video's release in any way."
He added he is now "committed to helping Hulk and his attorneys find whoever is responsible for the release of the tape."
Click to continue reading Hulk Hogan Settles Lawsuit Against Bubba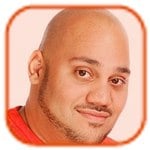 Posted by Andru Edwards Categories: Sports, Television, Legal Issues, Sex Tapes
Hulk Hogan's sex tape will remain on Gawker. The former wrestler has lost his bid for a temporary restraining order against the website - which is currently showing a one minute and 40 second snippet of his intimate encounter with Heather Clem - but a hearing on his request for an injunction will take place on November 8.
According to E! News, U.S. District Court Judge James D. Whittemore said, "Upon consideration, Plaintiff has failed to show that immediate and irreparable injury, loss or damage will result before Defendants can be heard in opposition."
Hulk, whose real name is Terry Bollea, is seeking $100 million in damages from Gawker as well as unspecified damages from his former best friend Bubba the Love Sponge and Bubba's ex-wife Heather for recording him without permission.
The "TNA IMPACT Wrestling" star's lawyer said the actions of those involved in leaking the tape were "illegal, outrageous, and exceeded the bounds of human decency." The lawyers were also calling for any copies of the tape to be handed over to them to be destroyed forever.
Click to continue reading Hulk Hogan's Sex Tape to Remain on Gawker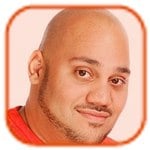 Posted by Andru Edwards Categories: Television, Sex Tapes
Bubba the Love Sponge has implied that Hulk Hogan leaked his own sex tape.
The DJ lashed out at his former best friend - who can be seen cavorting with Bubba's estranged wife Heather Clem in the video - and thinks the "self-centred" wrestler could have released the footage for publicity.
Speaking on his radio show, Bubba - who is believed to feature at the end of the tape bragging about how he could sell the footage - said, "I'm gonna be honest with you, I have not seen the tape... including me supposedly bragging and being a horse's ass. At the end of the day, I can't even comment on the validity... [Hulk] could have had something to do with the leak of it."
Hulk is suing Bubba and Heather for $100 million, claiming they filmed him without his consent. However, Bubba issued a reminder to Hulk live on air, saying, "Nobody put a gun to your head" and insisted it was consensual.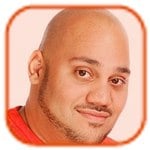 Posted by Andru Edwards Categories: Television, Sex Tapes, Rumors
Hulk Hogan's sex tape was reportedly leaked by an unhappy ex-employee of his best friend Bubba the Love Sponge.
The TNA IMPACT Wrestling star has been left devastated after X-rated footage of him and Heather Clem - the estranged wife of Bubba - surfaced online, and it has now been claimed an unpaid former Sirius XM Radio staff member working with the grappler's close pal was responsible for the release of the tape.
While working at the radio station, Bubba is said to have shared the sex tape with his "outraged" former employee, who is now thought to have released it as "payback" for Bubba quitting his job as a host at the station in December 2010 to return to terrestrial radio. A source told RadarOnline.com, "Even though Bubba knew how much the Hulk sex tape would be worth, he didn't stab his friend in the back and he's not the one who released it. It's a former employee of Bubba's who was outraged when he left Sirius to go back to terrestrial radio. He wanted payback."
Click to continue reading Hulk Hogan Sex Tape Leaked by Friend's Former Employee?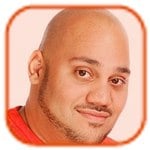 Posted by Andru Edwards Categories: Sports, Television, Sex Tapes
Hulk Hogan's sex tape has leaked online.
A nearly two-minute clip of the wrestling legend with a mystery brunette, taken from a security camera, has appeared on the internet. In the clip, the 59-year-old grappler - famous for boasting of his "24 inch python" arms - stands by a bed while the woman is spread across it naked. Off camera an unknown man says, "You guys do your thing. I'll be in the office if you need me."
Hulk and the woman - alleged to be Heather Clem, the ex-wife of his best friend, radio DJ Bubba the Love Sponge - can then be seen briefly engaging in sex acts, before Hulk is interrupted and goes to answer his phone as he believes it maybe his son, Nick. They then resume relations and at one point Hulk says, "You got a rubber? I want you to climb on top of me," and the lady duly obliges.
Afterwards, the TNA IMPACT star can be seen getting dressed, but before leaving tells his conquest, "You're a hot commodity."
Click to continue reading Hulk Hogan Sex Tape Leaks Online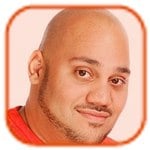 Posted by Andru Edwards Categories: Sports, Television, Sex Tapes, Rumors
The woman in Hulk Hogan's sex tape is embarrassed about sleeping with the wrestling legend.
A nearly two-minute clip of Hulk with a busty brunette - alleged to be Heather Clem, the ex-wife of his best friend, radio DJ Bubba the Love Sponge - has leaked online and friends of Heather claim she is distraught their romp has been made public.
"Heather is completely devastated the sex tape has appeared in public and doesn't want to talk about it. She thinks it puts her in a bad light - it's not as if Hulk's a hunk and it's a pretty embarrassing moment. Heather didn't want her friends and family knowing that she had sex with Hulk Hogan - he's very corny. It was a private moment, and wasn't meant to be shared with anyone else," a source said.
She is also said to be horrified that the video makes her look like "a piece of meat."
Click to continue reading Woman in Hulk Hogan's Sex Tape 'Devastated' Over Leak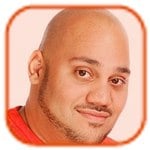 Posted by Andru Edwards Categories: Music, Sex Tapes, Rumors
A second sex tape featuring Kanye West has emerged. The rapper is facing more embarrassment as another X-rated video is allegedly being shopped around which shows him participating in a 40-minute lovemaking session with a beautiful brunette.
Kanye was "freaking out" after the first tape emerged last week, featuring him and girl who looks like his current girlfriend Kim Kardashian, and this second recording is double in length.
"Both tapes are impressively long - the first is roughly 20 minutes and the second is more than 40. And we're talking constant action. Seriously, the guy takes no breaks. It's incredible," TMZ reported.
Both tapes were made before he started dating 31-year-old Kim - who was catapulted to fame after becoming the unwitting star of her own sex tape in 2007 when her ex-boyfriend Ray J released the recording.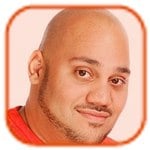 Posted by Andru Edwards Categories: Music, Legal Issues, Sex Tapes
Kanye West's lawyers have issued a letter warning against publishing images from his sex tape. A legal team acting on behalf of the "Monster" rapper confirmed the X-rated video has been stolen from his computer and anyone posting any of it online will face serious legal repercussions.
A letter obtained by Allhiphop.com, by lawyer Lisa M. Buckley of Pryor Cashman reads, "Be advised that the Screen Shot, as well as the Tape from which the Screen Shot was taken, were illegally obtained and believed to have been stolen from Mr. West's computer. You're posting, advertising, marketing, displaying and otherwise disseminating the stolen Screen Shot and/or other materials on the Tape constitute actionable violations of Mr. West's rights of privacy and publicity."
The lawyers are also seeking information as to who is attempting to sell the tape, which is in demand, with Sex.com offering $1 million to the anonymous person for the tape.
Click to continue reading Kanye West's Lawyers Block Sex Tape
© Gear Live Media, LLC. 2007 – User-posted content, unless source is quoted, is licensed under a Creative Commons Public Domain License. Gear Live graphics, logos, designs, page headers, button icons, videos, articles, blogs, forums, scripts and other service names are the trademarks of Gear Live Inc.