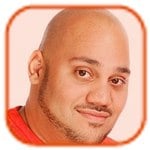 Posted by Andru Edwards Categories: Movies, Music, Television, Break-ups, Dating, Drugs, Meltdowns, Features
Joe Jonas has claimed Miley Cyrus and Demi Lovato encouraged him to try marijuana.
The squeaky clean star has said his fellow Disney Channel stars - who are both three years younger than him - pressured him into smoking a joint when they were teenagers. "The first time I smoked weed was with Demi and Miley. I must have been 17 or 18. They kept saying, 'Try it! Try it!' so I gave it a shot, and it was all right. I don't even smoke weed that often anymore," Joe, 24, told Vulture.
The singer also opened up about his rocky relationship with Demi, claiming the X Factor judge - who went to rehab for "physical and emotional issues" in 2010 - was actually struggling with full-blown "drug abuse" and he only stayed with her because he wanted to help her. "I really got to know her and got to see the ins and outs of what she was struggling with, like drug abuse. I felt like I needed to take care of her, but at the same time I was living a lie, because I wasn't happy but felt like I had to stay in it for her, because she needed help. I couldn't express any of that, of course, because I had a brand to protect," he recalled.
Click to continue reading Joe Jonas: Miley Cyrus and Demi Lovato Introduced Me to Weed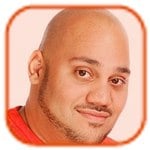 Posted by Andru Edwards Categories: Movies, Music, Dating, Rumors
Taylor Swift has been on a date with Douglas Booth.
The "I Knew You Were Trouble" hitmaker - who has previously dated a string of high-profile stars including Harry Styles, Jake Gyllenhaal, John Mayer and Taylor Lautner - and the Romeo and Juliet actor spent time alone in The Holly Bush, a quiet pub in Hampstead, north London on Friday and even hired a room to ensure extra privacy.
"They hired the back room and were in there alone. They looked very happy [and] were smiling and laughing, just like any other customers," a source said.
Taylor, 23, was previously seen flirting with the 21-year-old British actor at the Romeo and Juliet afterparty in Los Angeles, where they hung out with a number of friends, including his co-star Hailee Steinfeld - a long-term friend of the singer - and took a series of pictures in a photo booth.
Click to continue reading Taylor Swift Dating Douglas Booth?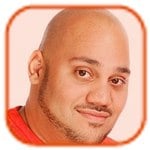 Posted by Andru Edwards Categories: Music, Rumors
Taylor Swift is hunting for a new home in London.
The "Everything Has Changed" singer is tired of staying in hotels and wants a place of her own for when she visits the UK capital or comes to Europe. "Taylor isn't moving to London permanently but she wants a European base and she absolutely loves it in Britain. She's been spending more and more time here recently and is tired of camping out in hotels. This way she can make a place her own and get some proper privacy," a source said.
The 22-year-old musician, who is said to be worth over $220 million, paid $11 million in cash for her mansion in Rhode Island, New England, last year. The impressive property has five bedrooms and was Taylor's fourth home. It sits in front of 700 ft of waterfront and encompasses more than 11,000 sq ft of living space, sitting on five acres of land.
Taylor - who kicked off the Victoria's Secret Fashion Show wearing a Union flag-print mini-dress in New York on Wednesday - is set to spend more time in London next year after announcing five dates at The O2 next February as part of her ongoing Red Tour.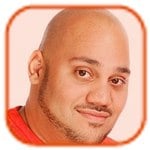 Posted by Andru Edwards Categories: Music, Kind Acts
Taylor Swift tries to help her fans tackle bullying.
The 23-year-old star - who was singled out and picked on at school in Pennsylvania - gives her biggest fans the chance to meet after her Red gigs and uses her platform as an artist to help them discuss inclusion issues they may face.
"After the show we pick fans randomly and they're brought backstage into this amazing tent called Club Red. I go in with about 35 to 40 fans and hear what's going on in their lives - whether someone's picking on them at school or if someone had a party and invited every single girl in the class but them. It happened to me, and that's why as an artist, you should try and help people one-on-one."
Taylor - who is on the Oceania leg of her world tour where she will be performing in New Zealand at the end of the month - previously took to the stage with former X Facto' contestant Cher Lloyd and Ellie Goulding during her US performances and she gushed about her time with them: "Ellie [Goulding] is so talented. I thought she was perfect. Cher Lloyd was amazing. It looked like we'd planned all kinds of moves but we were just moving on the same beats."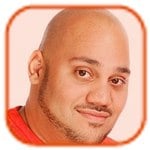 Posted by Andru Edwards Categories: Music
An obsessed fan was arrested for swimming to Taylor Swift's beach home this morning. The 22-year-old man - who is yet to be named - attempted to swim to the "I Knew You Were Trouble" hitmaker's property in Rhode Island, New England, in a bid to meet the country singer but got freaked out by her security team and swam back in the opposite direction where he was detained by police for trespassing.
Police spotted the Chicago man getting out of the water around a mile from Taylor's new residence at 2:20am and upon questioning him, he reportedly admitted he intended to swim to shore, clamber up to the pop star's home and greet her. The man was hauled into a nearby police station and currently remains in custody.
"There is a zero tolerance policy for trespassers," Westerly Police Department told TMZ.
Taylor - who is currently in the middle of her Red Tour with Ed Sheeran - experienced a similar situation at her property in Nashville, Tennessee, last year when a deluded fan travelled from Winconsin to spend the day with her to celebrate her 23rd birthday. Jacob Kulke was detained by security at the Nashville residence until police arrived and arrested him. He did not face any formal charges.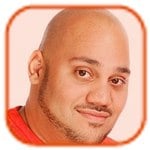 Posted by Andru Edwards Categories: Music, Break-ups
Harry Styles allegedly disses his brief relationship with Taylor Swift in One Direction's upcoming documentary.
The "Kiss You" singer - who split from the 23-year-old country music star in January after two months together - reportedly refers to their romance as a "pain in the a**e" and claims he hasn't dated anyone he wanted to have a serious relationship with since becoming famous.
According to the Daily Star Sunday newspaper, the 19-year-old British heartthrob admits in the band's documentary, "I haven't met a girl yet who I'd want to even think of getting serious with. I think I've been unlucky in love so far. But then, I haven't really met anyone who's made the earth move for me. I'm longing to meet someone who really inspires me and makes me really want to spend time with them."
Click to continue reading Harry Styles Disses Taylor Swift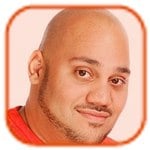 Posted by Andru Edwards Categories: Music, Break-ups, Rumors
Harry Styles regrets dating Taylor Swift.
The One Direction heartthrob - who enjoyed a two month romance with the country singer late last year - reportedly told friends that he wishes he never went out with the 23-year-old star after she took a swipe at him in her new music video 22.
A source close to the 19-year-old British boy band member told RadarOnline.com, "Harry might have taken Taylor's swipes with an air of grace, but he now wishes he never ever dated her. I mean, the fact she's aiming a jab at him in the 22 video has got Harry wondering what's coming next! He just doesn't know what to expect. It wasn't the most amicable of splits, but Harry said all along that he wanted to take things slow and easy with Taylor. There was certainly no commitment made, despite Taylor's protestations and the fact that they were so busy with their careers and lived in different countries meant that it could never have really got that serious. What for Harry was 'a bit of fun' at the time has slowly turned into a personal nightmare. But he won't stoop to Taylor's level, he's just going to continue to be the more grown-up person and get on with his life. Perhaps something Taylor should consider too."
Click to continue reading Harry Styles Regrets Taylor Swift Romance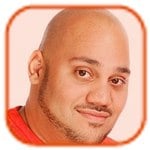 Posted by Andru Edwards Categories: Music, Television, Dating, Rivalries
Amy Poehler has apologized to Taylor Swift for mocking her love life. The Parks And Recreation star insists she and good pal Tina Fey didn't mean to upset the country singer, who is renowned for dating a string of Hollywood stars, by warning her to "stay away from Michael J. Fox's son" and advised her to take "some me time" while presenting the Golden Globes in January after Taylor said she is going to "hell" for the comments.
"Aw, I feel bad if she was upset. I am a feminist, and she is a young and talented girl. That being said, I do agree I am going to hell. But for other reasons. Mostly boring tax stuff," the 41-year-old comedian told The Hollywood Reporter.
In a new interview with Vanity Fair magazine, the 23-year-old singer admitted she wasn't impressed with the jokes at her expense: "You know, Katie Couric is one of my favorite people, because she said to me she had heard a quote that she loved, that said, 'There's a special place in hell for women who don't help other women.'"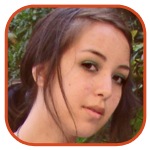 Posted by Robin Paulson Categories: Music, Dating, Features, Rumors
Though the tabloids have pounced on every shred of a news involving Taylor Swift's current dating status for years now, the 23 year-old singer has broken her silence to set the record straight.
"You know, if you want some big revelation, since 2010 I have dated exactly two people," Swift claimed in a recent interview with Vanity Fair. "The fact that there are slideshows of a dozen guys that I either hugged on a red carpet or met for lunch or wrote a song with ... it's just kind of ridiculous."
When the question of her supposed involvements with stars like Harry Styles, Jake Gyllenhaal, and Taylor Lautner were brought up, the country popstar had even more to say:
"For a female to write about her feelings, and then be portrayed as some clingy, insane, desperate girlfriend in need of making you marry her and have kids with her, I think that's taking something that potentially should be celebrated – a woman writing about her feelings in a confessional way – that's taking it and turning it and twisting it into something that is frankly a little sexist."
Click to continue reading Taylor Swift Comments on Media Coverage of Her Love Life
Read More
| People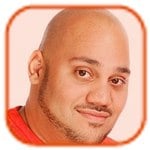 Posted by Andru Edwards Categories: Music, Dating, Features
Taylor Swift doesn't have a specific type.
The 23-year-old singer has dated a host of celebrities including Jake Gyllenhaal, Joe Jonas, Harry Styles and John Mayer but Taylor says she doesn't know what attracts her to certain men. "I don't really think too hard about what people think or why you should like someone. I think in 20s we're just like, 'Oh, I'll try hanging out with him' or 'I'll try being single.' You're kind of all over the place. We're crazy. We're in our 20s," she said.
Taylor also revealed she wrote the song "We Are Never Ever Getting Back Together" - which is widely believed to be about her relationship with End of Watch star Jake - to remind herself not to take him back. "Once a relationship's done, it's done. I think that ["We Are Never Ever Getting Back Together"] kinda says it. Maybe I wrote that song so I would never get back in that relationship. Because once you write that about it, there's no way you're getting back together," she explained.
© Gear Live Media, LLC. 2007 – User-posted content, unless source is quoted, is licensed under a Creative Commons Public Domain License. Gear Live graphics, logos, designs, page headers, button icons, videos, articles, blogs, forums, scripts and other service names are the trademarks of Gear Live Inc.