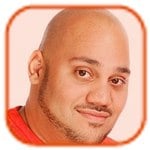 Posted by Andru Edwards Categories: Music, Rants
Voters in Atlanta were furious when Usher was allowed to skip to the front of the line on election day.
The "OMG" hitmaker was given special treatment by polling officials, where he was allowed to bypass the long queue to vote during the recent US presidential election, and his fellow voters are unhappy with the move, according to local TV station WSBTV. However, election officials insist Usher was allowed to move to the front of the line to prevent chaos among those present.
They said in a statement that the site's poll manager "was directed to ensure that [Usher's] presence would not become a distraction by taking necessary measures to move [him] through the process as expeditiously as possible. At no point was this decision made for preferential treatment, but to avoid a distraction at the poll."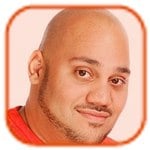 Posted by Andru Edwards Categories: Music, Legal Issues, Rumors
Usher's ex-wife is being sued for $50,000. Tameka Foster - who recently lost custody of the couple's two sons Usher Raymond V and Naviyd to the "Climax" singer - is reportedly being evicted from three retail spaces she rents in Georgia after failing to pay her landlord.
Antelope Valley Plaza (AVP) says Tameka owes almost $37,000 in rent and they are also suing her for late charges and unpaid taxes, according to TMZ. However, Tameka, who runs a play area for children from the building, has accused AVP of breaching the contract and has asked for the case to be dropped.
Meanwhile, it was recently revealed Usher is planning to sell the Georgia mansion Tameka currently lives in and has ordered her to move out. She has been living in the house alone since they split but their divorce agreement stated that Usher could sell the property at any time as long as he gave her 60 days notice.
Click to continue reading Usher's Ex Sued for $50K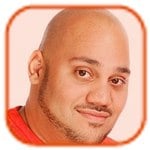 Posted by Andru Edwards Categories: Music, Divorce
Usher's ex-wife Tameka Raymond thinks she has been stereotyped as a "gold-digger."
The 41-year-old stylist - who was married to the "Yeah" singer for two years until 2009 - claims she is fully able to support herself and claims those who call her a money grabber should think more before they speak as they are suggesting Usher is not loveable without his cash.
"I think this is the typical stereotype. If a woman who has lesser means, even if she is successful and hardworking and does her thing in her own right, marries someone that's what they call marrying up, someone that has more means or more money, they're automatically a gold digger. I haven't seen one unity where someone hasn't been called a gold digger. The woman is always a gold digger. It's kind of an insult to the men because it means they're not loveable."
Click to continue reading Usher's Ex: 'I'm Not a Gold-Digger'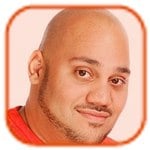 Posted by Andru Edwards Categories: Music, Divorce
Usher's ex wife insists he cheated on her. While the "Burn" singer has denied claims he was unfaithful to Tameka Foster during their marriage, she alleges he confessed one incident of infidelity to her after she accused him of seeing two different women.
"He admitted to sleeping with one of the two. It was a very disappointing revelation. I had suspected it for some time. I hate to say it, but I somewhat empathize with her. ... She fell into somewhat of a trap," Tameka told Entertainment Tonight.
Click to continue reading Usher's Ex-Wife Says He Confessed to Cheating on Her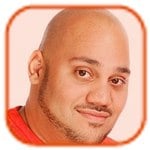 Posted by Andru Edwards Categories: Music, Obituaries
Usher's 11-year-old stepson has died, two weeks after he was critically injured in a jet ski accident.
Kyle Glover - the child of Usher's ex-wife Tameka Raymond and her former partner Ryan Glover - passed away yesterday after the family made the heartbreaking decision to turn off his life support machine. Kyle was struck in the head during a jet ski collision while riding an inner tube on Lake Lanier in Atlanta, Georgia, earlier this month and his mother is understandably "devastated" over her loss.
Willie A. Watkins funeral home in Atlanta has confirmed it will be handling the funeral arrangements for the little boy. Last week, Kyle's family asked for prayers as they kept a bedside vigil following the tragic accident. "We know God's in control, and are leaning on our faith in Him and His word at this most difficult time. We firmly believe in the power of prayer and ask that you all continue to pray and lift Kile up, as it's the best way we can all support him now," they said in a statement.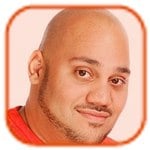 Posted by Andru Edwards Categories: Music, Divorce, Legal Issues
Usher wants to settle his messy custody battle with ex-wife Tameka Raymond.
The 33-year-old singer is keen to sort out a deal after his 11-year-old stepson Kyle Glover - the child of Tameka and her former partner Ryan Glover - was hit by a jet ski earlier this month and pronounced brain dead on Monday. Sources close the couple have told TMZ that Usher spoke to his lawyers earlier this week and asked them to construct a new proposal that will give Tameka "a majority" custody of their two sons, Usher Raymond V, four, and three-year-old Naviyd Ely Raymond. Usher is also said to be raising his child support offer "significantly" after Tameka reportedly refused an offer from him over the weekend that stipulated a 50/50 share of custody and a very slight increase in child support.
Click to continue reading Usher Wants to Settle Custody Battle in Wake of Jet Ski Tragedy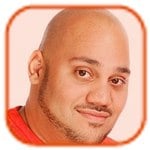 Posted by Andru Edwards Categories: Music
Usher's 11-year-old stepson has been declared brain dead by doctors.
Kyle Glover - the child of the singer's ex-wife Tameka and her former partner Ryan Glover - was unresponsive when he was rescued from Lake Lanier in Atlanta, Georgia, on Saturday after being struck on the head by a passing jet ski while riding on an inner tube and taken to the Children's Healthcare unit at Egleston Hospital in Atlanta, but has "not experienced any brain activity" since being admitted, a source told gossip website TMZ.com.
A decision has yet to be made on whether to take the youngster off life support.
Tameka took to her Facebook page to thank fans and family for their support and urged them to pray for her little boy. "Kyle, You are strong ... You'll be saved I know it. I love you my baby. I need all #Prayers for my son! thanks you everybody! (sic)" the mother of five wrote.
Tameka - who has been undergoing a bitter custody battle with Usher over their sons Usher VI, four, and Naviyd Ely, three - was "extremely thankful" to her former spouse after he reportedly chartered a plane for her to fly back to Atlanta to be by Kyle's side.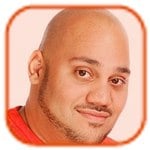 Posted by Andru Edwards Categories: Music, Legal Issues
Usher is being stalked by a woman who is convinced she is married to him.
The 33-year-old singer has obtained a restraining order against 26 year old Darshelle Jones-Rakestraw after she turned up uninvited at his home on June 23 to "harass" him and his family.
According to TMZ.com, she pounded on the door and asked to be let in. When police were called they warned her not to come back, but she returned the next day and tried to convince law enforcement she was Usher's wife and claimed she had just mislaid her keys. However, police did not believe the story - because Usher is not married - and placed her under arrest.
The star immediately obtained a restraining order, claiming she "placed him in reasonable fear for his own safety and/or the safety of his immediate family." He is planning to request the temporary order is made permanent in a forthcoming hearing.
Click to continue reading Usher Obtains Restraining Order Against Stalker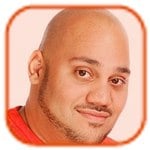 Posted by Andru Edwards Categories: Music, Child Stars, Rumors
Justin Bieber has admitted that Mariah Yeater's paternity suit almost made him quit the music business.
The "Boyfriend" singer - who is currently dating Selena Gomez - was accused of fathering another woman's child last year.
"At the beginning of it all I was in Florida, away from my friends and family and I was pretty sad. I got to the point where I thought, 'I don't want to do this. I just want to be normal.' It was difficult because I'd never gone through anything like that," he said.
Justin confessed that it was his mentor Usher, who encouraged him to toughen up: "Usher was like, 'Prepare to have this for the rest of your career because it's not going to stop.' He's gone through some stuff and most artists go through their fair share of bull. That was just my first time."
"I feel sorry for her more than anything. Everything that hurts you makes you stronger in the end. You've got to learn from the bad things that happen," he added about Mariah.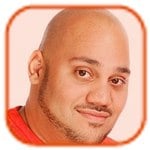 Posted by Andru Edwards Categories: Music, Dating, Hook-ups
Usher admits being famous has "benefits" when it comes to women.
The "OMG" hitmaker - who is currently locked in a bitter custody battle with estranged wife Tameka Foster over their sons Usher Raymond V, four, and Naviyd Ely Raymond, three - is aware some people are only interested in his celebrity status, but he can't help but find them attractive.
"There's great benefit that comes with it [being famous]. We can't ignore this thing! Wherever I go I will have some attraction, I can't run away from who I am. But it's very hard, like, Man, there's lights everywhere. And some women I've been able to experience or relate to or date or merge with, they run from it."
The singer says one of the biggest things he has learned about women is that they like "confidence" and never wanted to be treated in the same way:
Click to continue reading Usher Likes the Female 'Benefits' of Fame
© Gear Live Media, LLC. 2007 – User-posted content, unless source is quoted, is licensed under a Creative Commons Public Domain License. Gear Live graphics, logos, designs, page headers, button icons, videos, articles, blogs, forums, scripts and other service names are the trademarks of Gear Live Inc.