Keira Knightley married James Righton in front of 11 guests in France today. The couple - who got engaged in May 2012 after meeting through mutual pal Alexa Chung - exchanged vows shortly before midday in a low-key ceremony at the town hall in Mazan, 67 miles from Marseilles, before speeding back to her family's nearby $5 million vineyard for their reception in a silver Renault Clio.
"It was a very moving ceremony. Keira looked extremely moved by the whole thing - there were certainly tears of happiness. It was sunny day without a cloud in the sky. There were cheers of 'Well done, Keira' when she came out, but there were so few people present so they didn't make much noise. It was amusing to see them being driven away in a battered old Renault Clio - it certainly looked as though it had seen better days," a source said.
The 28-year-old Anna Karenina star wore a custom-made short strapless dress, believed to have been created by Karl Lagerfeld, pale pink ballet flats, a cropped Chanel jacket and a delicate floral garland around her head.
Click to continue reading Keira Knightley Marries James Righton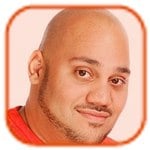 Posted by Andru Edwards Categories: Movies, Music, Weddings, Celebrity Babies, Features
Kate Hudson is "looking forward" to getting married.
The Reluctant Fundamentalist actress - who was wed to Black Crowes singer Chris Robinson from 2000 to 2007 - has been engaged to Muse frontman Matt Bellamy for almost two years, and though they still haven't set a date for their nuptials, she insists they will tie the knot as soon as their busy careers allow it.
"I look forward to it. We'll both figure it out. We've been both very busy, but it will happen," she said.
Kate has sons Ryder, nine, with Chris, and 21-month-old Bingham with Matt and is delighted in how her younger boy is progressing and developing: "He is a gem. He is talking up a storm. I'll ask, 'What do you want for breakfast, honey?' He says, 'Bolognese.'"
Click to continue reading Kate Hudson Ready to Wed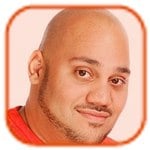 Posted by Andru Edwards Categories: Movies, Television, Weddings
Olivia Wilde and Jason Sudeikis will marry next spring.
The Tron actress and her Saturday Night Live star fiance will tie the knot in a ceremony in upstate New York and the bride-to-be has already chosen Monique Lhuillier to design her bridesmaids' dresses.
According to the New York Post newspaper, the actress was overheard at a dinner at The General in New York on Monday telling guests about her wedding plans, and also joked that having a long engagement bucked a family trend of marrying just months after a proposal.
Olivia - who announced her engagement to Jason in January - has previously admitted she can't wait to start a family with her 37-year-old fiance: "[I] can't wait for children. I'm open-minded about how many, but three, which I love, is like a little party. I am not trying to have kids now - there's no strict plan for anything in my life. What happens, happens. [Jason's] so good with kids ... I've never before experienced looking at someone and thinking, 'That's who I want to raise a child with.'"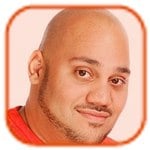 Posted by Andru Edwards Categories: Movies, Music, Weddings, Rumors
Miley Cyrus has postponed her summer wedding.
The 20-year-old "Touch the Sky" singer - whose relationship with Liam Hemsworth, 23, has been on the rocks recently amid allegations of cheating and wild partying - was due to tie the knot in June but the couple have decided to put their big day on hold as they continue to work through their issues.
"They were supposed to get married in June. But there have been so many problems with them, they thought it was best to work out their issues before making such a big commitment. They aren't ready. Their families are both concerned. They don't want to see Miley and Liam get married and then get divorced. They're very young to be getting married," a source said.
The Hunger Games star's sister-in-law Elsa Pataky, who is married to his brother Chris Hemsworth, 29, confirmed on Monday that she is not sure if their wedding in still on.
Click to continue reading Miley Cyrus Postpones Wedding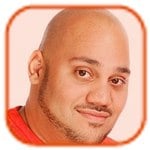 Posted by Andru Edwards Categories: Movies, Weddings
Ian McKellen is "going to marry" Patrick Stewart. The 73-year-old actor will officiate at the ceremony between his friend and X-Men co-star and his fiancee, jazz singer Sunny Ozell, when they tie the knot in Masachusetts.
"I'm going to marry Patrick [Stewart]. I am going to officiate at his wedding. In Massachusetts, in the middle of America somewhere, you get a friend along, and I read out the words, and Sunny and Patrick will then be married," he said in a television interview.
The British actor revealed it won't be the first time he has officiated at such a service: "I've done it once before with two guys having a civil partnership. I was crying my eyes out. I wore a white gown which I bought in India. You mustn't upstage the bride."
Click to continue reading Ian McKellen to Marry Patrick Stewart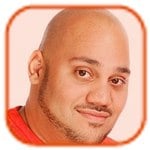 Posted by Andru Edwards Categories: Movies, Television, Weddings
Clint Eastwood's daughter Alison married sculptor Stacy Poitras on Friday.
The 82-year-old actor and director joined family and friends to celebrate as Alison - his daughter from his first marriage to Maggie Eastwood - tied the knot with the Chainsaw Gang star at the Saddlepeak Lodge in Calabasas, California.
"We are thrilled to be surrounded by our family for this very special day and appreciate their love and support as we begin our married life together," the couple told People.
In addition to Clint and Maggie, Alison's jazz musician brother Kyle, actor brother Scott, sister Kathryn, and Clint's wife Dina Eastwood also attended.
Stacy previously admitted asking Clint's permission before popping the question to Alison was one of the most terrifying things he had ever experienced: "He looked at me for four or five seconds, which felt like 15 minutes, and then he said, 'You're going to have to take that up with her.' I said, 'Is that a yes or a no?' And he said, 'That's a yes,' and he shook my hand."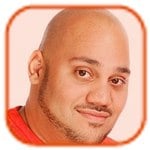 Posted by Andru Edwards Categories: Movies, Television, Weddings, Features
Olivia Wilde knows where she wants to get married.
The 28-year-old actress got engaged to Jason Sudeikis, 37, in early January and while the couple haven't had time to start planning their dream wedding yet, they know they want to get married in New York as they already live there.
"New York wedding would be ideal. I don't know. I haven't had time to think about it," she said.
The brunette beauty admitted that she wishes she had more time to plan the event because she is uncertain about all of the other elements, including their honeymoon: "I don't know. I wish I knew. Right now, I'm just enjoying being engaged. We're very happy. We've been too busy but we're very lucky to be busy so - that's the other side of it."
Click to continue reading Olivia Wilde Wants to Marry in NYC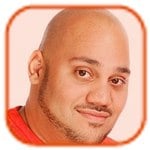 Posted by Andru Edwards Categories: Television, Engagements, Weddings
Jesse Tyler Ferguson will marry in New York this summer.
The Modern Family actor - who proposed to his boyfriend Justin Mikita in July but only announced it in September - wants to tie the knot in the city because it supports gay marriage.
"We wanted to get married in New York, because that's where it's legal, so we want to support the state that's in support of us. It will take place in a beautiful loft space. It's so nice -- I can't wait to see it all done. The guest list is around the 200 mark -- which to me seems big -- but people are telling me it's not that bad," he said.
Jesse, 37, and 27-year-old Justin - who have been dating for two years - hope their union will eventually be considered official everywhere in the United States, where current marriage status between couples of the same sex is different from state to state.
Click to continue reading Jesse Tyler Ferguson Plans New York Wedding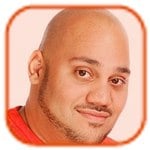 Posted by Andru Edwards Categories: Sports, Television, Engagements, Weddings
Kristin Cavallari has hinted she is will walk down the aisle very soon. The former The Hills star - who got engaged to Chicago Bears quarterback Jay Cutler, 29, in November 2011 for the second time - revealed that her wedding plans are completely finalized and ready to go.
The 26-year-old shoe designer told USMagazine.com at the QVC Red Carpet Style event at the Four Seasons Hotel in Beverly Hills on Friday night, "Everything is planned and ready to go, but that's all I'm going to tell you."
The couple welcomed their first child Camden in August 2012 and the blonde beauty can't wait to have more children as they are really enjoying watching their son develop: "Yeah. It's a lot of fun. Yeah, we want a bunch of kids. He's doing amazing. He's great. He's six months old now, which is crazy how fast everything flies by. He has his two bottom teeth. I think he's teething and getting another one, and he's eating food. He's just laughing and smiling all the time, he's so much fun."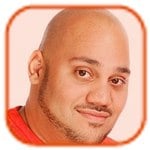 Posted by Andru Edwards Categories: Music, Weddings, Celebrity Babies, Features
Elton John and David Furnish's family is complete. The couple - who welcomed their second son Elijah in December, and also have a two-year-old son Zachary - have insisted they don't want to have any more children.
"We're done. That I can confirm. No more. We're complete. I got my tubes tied," David said. The 50-year-old filmmaker said the six-week-old tot is settling into their family well but admitted that Zachary is a little jealous of their new addition:
Click to continue reading Elton John Is Finished Having Kids
© Gear Live Media, LLC. 2007 – User-posted content, unless source is quoted, is licensed under a Creative Commons Public Domain License. Gear Live graphics, logos, designs, page headers, button icons, videos, articles, blogs, forums, scripts and other service names are the trademarks of Gear Live Inc.