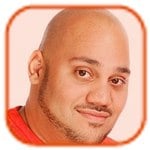 Posted by Andru Edwards Categories: Television, Dating, Weddings, Features
Paris Hilton will marry River Viiperi "soon." The 32-year-old heiress has been dating the 21-year-old model for eight months, but the pair are smitten with one another and the socialite thinks they will definitely tie the knot in the near future.
"It could happen soon... I trust him with my life and that means the world to me more than anything," she said when asked about plans to marry.
Paris - who was previously engaged to model Jason Shaw and shipping heir Paris Latsis - also admitted she is keen to start a family with river: "I can't wait to have little Parises." The former reality TV star has previously admitted she has curbed her partying ways and "grown up," so can't wait to settle down with River. "I'm staying out of trouble. I've grown up," she said recently.
Asked if she is ready to start a family, she said, "I think that's every woman's dream. I think that's the meaning of life to have children and have a family one day. I am so in love. I feel so lucky to have met him. He's one of the kindest, most loyal men I've ever met in my entire life, and he treats me like a princess. He's the most beautiful man I've ever seen in my life."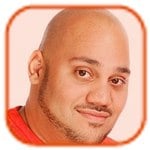 Posted by Andru Edwards Categories: Music, Dating, Weddings, Features
Jennifer Lopez hasn't given up on marriage. The Latina bombshell - who began dating choreographer Casper Smart in October 2011 shortly after her third marriage fell apart - is hopeful for a fairytale ending and will "probably" walk down the aisle with her beau in the future.
Probed as to whether she wanted to marry again, she giggled, "I don't know ... probably, maybe! I like [being married], I like the idea of it, I always have. As a girl you never really give up on that fairytale completely."
Jennifer - who has five-year-old twins Max and Emme with her third husband Marc Anthony - is so smitten with Casper, 25, that the 43-year-old singer doesn't care about their age gap and chooses to ignore the stigma about older women dating younger men: "There's more of a stigma to it, you know? But I'm not really one to follow rules or stay within a box."
The star also revealed back-up dancer Casper - who has choreographed the video for her new single "Live It Up" - is the perfect partner because the pair share a creative connection which fuels both their careers. "It's a sweet relationship. It's kind, it's healthy. He's a creative partner to me. He knows what I want to accomplish. We talk about it a lot, obviously we're together a lot. He helps me and I help him, and it kind of works that way," she explained.
Angelina Jolie and Brad Pitt are preparing to tie the knot following her double mastectomy.
The 37-year-old actress - who made the drastic decision to have both her breasts removed after she was identified as carrying the BRCA1 cancer gene, which gave her an 87 per cent chance of developing breast cancer and a 50 per cent risk of ovarian cancer - is planning to marry her 49-year-old fiance "sooner rather than later," after putting their wedding on hold so she could focus on recovering from the gruelling surgery and Brad could wrap up his latest movie.
"Angie is keen on a wedding and the kids are clamoring for a marriage and keep asking Brad and Angie when it's happening. Brad has been caught up in production turmoil with his new film World War Z, so there's been no wedding planning as a result, but Angie has said it will happen sooner rather than later. They are all for all intents and purposes married, but it's become clear that it's important to them to make it official," a source close to the couple said.
Click to continue reading Angelina Jolie and Brad Pit Preparing to Wed
Keira Knightley married James Righton in front of 11 guests in France today. The couple - who got engaged in May 2012 after meeting through mutual pal Alexa Chung - exchanged vows shortly before midday in a low-key ceremony at the town hall in Mazan, 67 miles from Marseilles, before speeding back to her family's nearby $5 million vineyard for their reception in a silver Renault Clio.
"It was a very moving ceremony. Keira looked extremely moved by the whole thing - there were certainly tears of happiness. It was sunny day without a cloud in the sky. There were cheers of 'Well done, Keira' when she came out, but there were so few people present so they didn't make much noise. It was amusing to see them being driven away in a battered old Renault Clio - it certainly looked as though it had seen better days," a source said.
The 28-year-old Anna Karenina star wore a custom-made short strapless dress, believed to have been created by Karl Lagerfeld, pale pink ballet flats, a cropped Chanel jacket and a delicate floral garland around her head.
Click to continue reading Keira Knightley Marries James Righton
Jennifer Aniston allegedly doesn't want a prenuptial agreement.
Although the 44-year-old actress is worth an estimated $150 million, she is so sure about her relationship with fiance Justin Theroux that she hasn't asked the screenwriter to sign an agreement to protect her assets should they split. "Jen's absolutely adamant about not having a prenup. She told several friends, 'I'm choosing love, not money.' And people are just going to have to deal with it. It's a sweet and romantic thing to do but a number of friends are desperately worried her decision will come back to haunt her one day. No one doubts that this is a true love match and of all of the guys she's been with, everyone's confident he's a keeper. But to lay everything on the line for him seems an unnecessary risk," a source said.
However, Justin is trying to convince the Friends star to draw up a prenup because he doesn't want people to think he is just after her money. "Justin really wants a prenup because the last thing he wants is to be branded a gold-digger. He's got enough self-assurance to not feel intimidated by her fortune and he wants Jen to know that even if the marriage ends he will never take a dime from her. When he first brought it up she was blown away. But Justin has always made a point of paying his own way. Her engagement ring took a huge chunk of his fortune so she's 100 per cent sure he's not after her cash," the source added.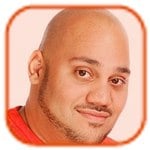 Posted by Andru Edwards Categories: Movies, Music, Weddings, Celebrity Babies, Features
Kate Hudson is "looking forward" to getting married.
The Reluctant Fundamentalist actress - who was wed to Black Crowes singer Chris Robinson from 2000 to 2007 - has been engaged to Muse frontman Matt Bellamy for almost two years, and though they still haven't set a date for their nuptials, she insists they will tie the knot as soon as their busy careers allow it.
"I look forward to it. We'll both figure it out. We've been both very busy, but it will happen," she said.
Kate has sons Ryder, nine, with Chris, and 21-month-old Bingham with Matt and is delighted in how her younger boy is progressing and developing: "He is a gem. He is talking up a storm. I'll ask, 'What do you want for breakfast, honey?' He says, 'Bolognese.'"
Click to continue reading Kate Hudson Ready to Wed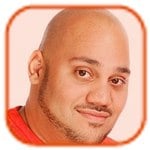 Posted by Andru Edwards Categories: Movies, Music, Television, Engagements, Weddings, Rumors
Liam Hemsworth and Miley Cyrus have postponed their wedding. The couple had originally planned to tie the knot this summer but after a series of difficulties, including Liam allegedly flirting with other women and Miley's wild partying, they have decided to work on their relationship before making the huge commitment.
"They want to figure out their life together before they get married. They're still engaged and living together. They just think that there is no rush with the wedding and that it's better that they wait a bit. They were never in a rush to get married," a source told People.
Miley's dad Billy Ray Cyrus recently admitted he doesn't know if the wedding is going ahead. When asked if they will get married, he said, "I don't know. I know as I was writing a book, I wanted to keep that particular moment [Miley's wedding] as open-ended as possible. I didn't know the answer." However, Billy Ray insists Miley, 20, and 23-year-old Liam are still "great friends." He added, "They're young, they're kids, the great news is they're great friends, they're really good friends. I play it by ear, I know whatever's meant to be that's the way it's going to happen."
Edward Norton secretly married last year. The Moonrise Kingdom actor tied the knot with Shauna Robertson - who he got engaged to in 2011 after six years of dating - some time in 2012, though no further information about the nuptials is available, Us Weekly magazine reports.
The news comes shortly after it emerged the couple became parents to a baby boy last month. "Ed and Shauna are thrilled and excited for parenthood," a source said.
The 43-year-old actor and his film producer wife have not spoken out about the pregnancy and it was only confirmed in early March that Shauna was expecting. However, friends revealed the actor was eagerly preparing for his first child, saying, "Ed is really excited for fatherhood. He helped pick out a stroller for the baby!"
Before dating Shauna, who has worked with Judd Apatow on movies including The 40-Year-Old Virgin and Knocked Up, Edward dated Courtney Love and Salma Hayek.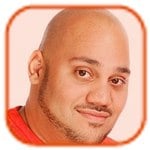 Posted by Andru Edwards Categories: Movies, Television, Weddings
Olivia Wilde and Jason Sudeikis will marry next spring.
The Tron actress and her Saturday Night Live star fiance will tie the knot in a ceremony in upstate New York and the bride-to-be has already chosen Monique Lhuillier to design her bridesmaids' dresses.
According to the New York Post newspaper, the actress was overheard at a dinner at The General in New York on Monday telling guests about her wedding plans, and also joked that having a long engagement bucked a family trend of marrying just months after a proposal.
Olivia - who announced her engagement to Jason in January - has previously admitted she can't wait to start a family with her 37-year-old fiance: "[I] can't wait for children. I'm open-minded about how many, but three, which I love, is like a little party. I am not trying to have kids now - there's no strict plan for anything in my life. What happens, happens. [Jason's] so good with kids ... I've never before experienced looking at someone and thinking, 'That's who I want to raise a child with.'"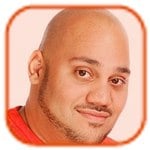 Posted by Andru Edwards Categories: Movies, Music, Weddings, Rumors
Miley Cyrus has postponed her summer wedding.
The 20-year-old "Touch the Sky" singer - whose relationship with Liam Hemsworth, 23, has been on the rocks recently amid allegations of cheating and wild partying - was due to tie the knot in June but the couple have decided to put their big day on hold as they continue to work through their issues.
"They were supposed to get married in June. But there have been so many problems with them, they thought it was best to work out their issues before making such a big commitment. They aren't ready. Their families are both concerned. They don't want to see Miley and Liam get married and then get divorced. They're very young to be getting married," a source said.
The Hunger Games star's sister-in-law Elsa Pataky, who is married to his brother Chris Hemsworth, 29, confirmed on Monday that she is not sure if their wedding in still on.
Click to continue reading Miley Cyrus Postpones Wedding
© Gear Live Media, LLC. 2007 – User-posted content, unless source is quoted, is licensed under a Creative Commons Public Domain License. Gear Live graphics, logos, designs, page headers, button icons, videos, articles, blogs, forums, scripts and other service names are the trademarks of Gear Live Inc.