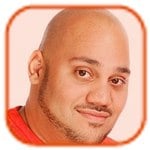 Posted by Andru Edwards Categories: Movies, Dating, Weddings
Mila Kunis doesn't think there is any "need" for marriage.
The 29-year-old actress - who is believed to be dating Two and a Half Men star Ashton Kutcher - isn't keen on tying the knot in the near future because she believes the most important thing about a relationship is the bond between two people rather than whether they have confirmed their love in a contract.
"I would love to find 'The One.' But I'm not sure about marriage. I see no need. I'll be with somebody because I want to, not because a piece of paper tells me I have to. That said, if the love of my life thinks it's important, then fine, I'll get married."
While Mila would be happy to marry if her partner was keen, she doesn't see the point in making "sacrifices" for a significant other and has met far too many men with commitment issues. The actress - who previously had a long-term relationship with Macaulay Culkin - added, "You have to make compromises, but I don't believe you have to make sacrifices for love. I've met plenty of guys with Peter Pan syndrome, where they don't want to grow up."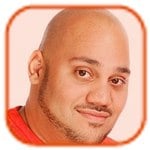 Posted by Andru Edwards Categories: Movies, Weddings, Rumors
Brad Pitt and Angelina Jolie are not getting married this weekend, contrary to reports. The Hollywood couple will not be tying the knot in their luxury Chateau Miraval estate in the South of France any time soon, according to French officials who have dismissed the allegations.
"We don't know anything about it. Under French law couples have to get married at the town hall. Unlike with a religious wedding, there's no way a couple can hold a civil ceremony at their own home," Patrick Mareschi, deputy culture secretary of the village of Correns told Reuters.
Local newspaper Var Martin also refuted national news channel France 3's report on the impending all-star wedding, whose guest list includes Brad's Ocean's Eleven co-star George Clooney.
Perhaps the biggest tip comes from photo agency X17 who posted a sarcastic message on their website. "We sent an X17 photographer all the way down to the south of France - it's pretty much in the middle of nowhere - to check out Brad Pitt and Angelina Jolie's chateau Miraval to see just what's going on and ... drumroll, please ... there's NOTHING going on!" the site announced.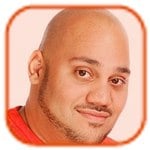 Posted by Andru Edwards Categories: Movies, Weddings, Rumors
Brad Pitt has turned into a groomzilla.
The hunky actor can't wait to tie the knot with partner Angelina Jolie and has been meticulously planning their big day for late September, even down to the placements and hymns. The couple are set to tie the knot on their sprawling estate Chateau Miraval in France in front of just 20 guests including their six children Maddox, 10, Pax, nine, Zahara, seven, Shiloh, six and four-year-old twins Knox and Vivienne.
"Angelina isn't so bothered about when they tie the knot - it's Brad who is piling on the pressure. He wants the main house to be finished when the event takes place, even though the close friends and relatives who are invited aren't the types to care. He wants everything to be absolutely perfect," a source told The Sun.
Meanwhile it has been claimed the couple had plans to get married from the start of their relationship, according to the man who designed their engagement ring.
Click to continue reading Groomzilla Brad Pitt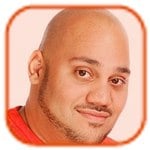 Posted by Andru Edwards Categories: Movies, Weddings
Natalie Portman has married Benjamin Millepied.
The Black Swan actress and her French-born choreographer fiance tied the knot in a Jewish ceremony at a private home near Big Sur in California at 8pm last night, according to Us Weekly. The simple ceremony was held under a chuppah in front of just 60 guests.
Natalie, 31, and Benjamin met on the set of Black Swan and welcomed their first child, son Aleph, into the world 13 months ago.
It was previously revealed that the couple would marry in Big Sur as the place is special to the actress. "Natalie and Ben will marry in Big Sur. It's one of Natalie's favorite places - whenever she needs a break from LA she goes there. This wedding is for their closest friends and family. It will be a very relaxed affair. They're not sending out invites. Natalie may not even buy a new dress!" a friend said.
When Natalie won the Best Actress Oscar for 'Black Swan' in 2011, she paid tribute to Benjamin, calling him her "beautiful love" and thanked him for giving her the "most important role of my life."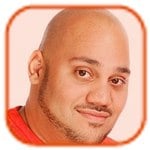 Posted by Andru Edwards Categories: Movies, Weddings, Pregnancies
Camila Alves never wanted to get married.
The 29-year-old model says it wasn't until she and long-term partner Matthew McConaughey tied the knot at their Texas home in June that she realized how important and "special" the institution is.
She had previously warned her parents they would never see her walk down the aisle. "I did know how important [marriage] was and how really truly special it was until I went through the ceremony. I was never the girl growing up that said, 'I want to get married.' I actually told my parents, 'Don't not expect me to get married.' We both come from divorced parents. Both of our parents got divorced and got back together, twice."
Camila and Matthew - who have four-year-old Levi and two-year-old Vida together - are expecting their third child and the Brazilian beauty admits she was surprised to fall pregnant so quickly: "I was trying to push [having another baby] back as much as I could, but it was time. This baby was ready to come. The main thing to me is to make sure our home is peaceful, that it's healthy and that the kids are good."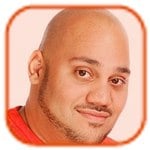 Posted by Andru Edwards Categories: Music, Weddings, Child Stars, Rumors
Britney Spears isn't sure what type of wedding she wants.
The X Factor judge - who has been married twice before - is set to tie the knot with her former manager Jason Trawick, and while he is keen to get married this Christmas, Britney is delaying plans as she is "confused" about whether she wants her nuptials to be huge or intimate.
"There is still no date or really even any plans in place yet. Jason really hope to get married around Christmas, and he wants to have a huge bash. Britney, on the other hand, is completely holding back from making any plans. She just isn't ready to commit to concrete plans, because she's not sure what the right thing to do is. She's confused. This is her third wedding, so she doesn't know whether she should go really big and make a huge statement or just do it super toned down," a source said.
Britney was previously married to childhood sweetheart Jason Alexander, although their marriage was annulled after just 55 hours in January 2004. She then wed dancer Kevin Federline in September 2004, and had two sons with him, Sean Preston, six, and five-year-old Jayden James. She got engaged to Jason last December.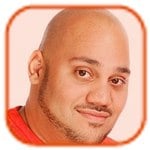 Posted by Andru Edwards Categories: Movies, Television, Dating, Weddings, Rumors
Emma Roberts is reportedly dating American Horror Story star Evan Peters.
The 21-year-old actress split from her on/off boyfriend Chord Overstreet in May for a second time and she has now embarked on a romance with the 25-year-old actor, who she first met when she started shooting independent comedy Adult World in the spring.
"Emma and Evan have been dating for a few months," a source said.
Emma took Evan to her stylist Emily Current's wedding in Santa Barbara, California, last Saturday, and the couple were seen "holding hands and locking arms" at the nuptials. Other guests included Minka Kelly, 32, Mandy Moore, 28, and Ashley Tisdale, 27.
The blonde starlet - the daughter of actor Eric Roberts, whose sister is Hollywood superstar Julia Roberts - revealed she had an amazing time at the wedding on her twitter page. "Fun at @emilyandmeritt Emily's GORGEOUS wedding. Had the most lovely time (sic)" she wrote on Twitter.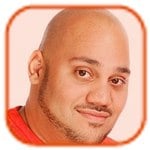 Posted by Andru Edwards Categories: Movies, Weddings, Clothing, Style
Alec Baldwin's wedding to Hilaria Thomas was "incredible."
The actor's brother Stephen Baldwin had a great day at the nuptials between the pair in New York last month, and he claims he could not be happier for his sibling: "The wedding was fantastic. It was incredible, beautiful, went off without a hitch. Hilaria was gorgeous, Alec was over the moon. I can't be more happy for him, he looks great and he's in love and I wish him all the best."
Stephen also believes his brother's new slim physique may be down to the fact his wife is a yoga teacher. "His new wife is a yoga instructor, so obviously you're seeing Alec look so well as a result of the downward dog, so to speak," he joked.
Meanwhile, Hilaria's wedding dress designer Amsale Aberra has confirmed she was "very easy going" during the creation of the gown: "She is really down-to-earth and having that simplicity was important to her. It's not about saying, 'Make me something nobody has seen! Make me an outrageous dress!' She is a very easy-going person, and it did fit her personality."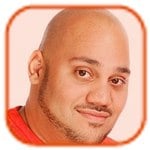 Posted by Andru Edwards Categories: Music, Weddings, Pregnancies, Rumors
Adele is reportedly due to give birth in September.
The "Someone Like You" singer is seven months pregnant by boyfriend Simon Konecki, but has hidden her bump from the public by keeping a low profile and wearing baggy clothes. A source close to the singer says Simon and Adele wanted to keep their happy news a secret for as long as possible to avoid attention. "Adele has barely left the house in recent months, so she could keep this to herself for as long as possible. She stopped exercising a few months ago, and since then it's been all about the baby," a source said.
Other friends say 36-year-old Simon - who has a five-year-old daughter from a previous marriage - and Adele, 24, have been keen to have children since they started dating last year. "Family is very important to them and they've been talking about kids and getting married since they met last September. I think Adele's still quite surprised at how quickly it happened, though. She's clearly got the usual nerves of an expectant mum, but Simon's been amazingly reassuring, they're both so happy," another source said.
Click to continue reading Adele to Give Birth in September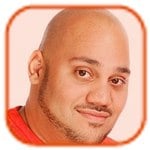 Posted by Andru Edwards Categories: Television, Weddings
Sara Ramirez has gotten married. The Grey's Anatomy actress - who plays Dr. Callie Torres in the medical drama TV series - tied the knot with her longtime boyfriend Ryan Debolt after a one-year-long engagement.
The 36-year-old actress' representative told Us Weekly that the happy couple exchanged vows in "an intimate ceremony in New York," and the private event was attended by "close family and friends."
Ryan, a business analyst, asked Sara to be his wife on June 17, 2011 while the couple were on holiday in Paris, France, and she was said to be overcome with "tears of joy" when he popped the question. "Her boyfriend came next to her and kneeled. He opened a case, and we just heard her saying, 'Oh my God! Oh my God! Oh my god,' and seconds later, a really big 'Yes!'" a witness explained.
Click to continue reading Sara Ramirez Marries
© Gear Live Media, LLC. 2007 – User-posted content, unless source is quoted, is licensed under a Creative Commons Public Domain License. Gear Live graphics, logos, designs, page headers, button icons, videos, articles, blogs, forums, scripts and other service names are the trademarks of Gear Live Inc.