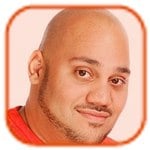 Posted by Andru Edwards Categories: Movies, Dating
Zac Efron finds dating "awkward." The Paperboy star hasn't been in a serious relationship since splitting from High School Musical co-star Vanessa Hudgens, and Zac admitted one of the reasons is because he finds going out to dinner with a person he doesn't know very well, difficult.
"Dating is kind of hard. Like dinner or something like that. Like a forced awkward situation is very strange. Especially for me, for some reason. I like to go and do something adventurous. I like to go out and do some sort of crazy activity," he told Ellen DeGeneres on her talk show.
Zac also revealed he can never be sure if people like him for him or if they are just interested in his fame. "You know you always have to be careful, I guess, about that kind of thing," he explained.
However, one woman he was recently impressed by was his Paperboy co-star Nicole Kidman:
Click to continue reading Zac Efron: 'Dating Is Awkward'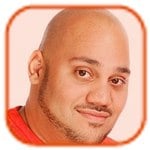 Posted by Andru Edwards Categories: Movies, Rumors
Zac Efron refuses to "live in fear" about rumors that he is gay.
The 24-year-old actor - who has previously dated Vanessa Hudgens and Lily Collins - is happy to embrace his gay fanbase and does not worry if people question his own sexuality in the process.
"It's very flattering. After High School Musical and Hairspray, I've always felt embraced by the gay community, and I feel incredibly grateful. I don't like to live in fear about things like rumours and backlash to begin with - that's the way I was raised - but I just can't see what's so wrong about being gay."
Zac also supports gay marriage, because he believes it is important all people who are around him are allowed to be happy. "It's an issue that affects so many people in my life -- a lot of my close friends and some of the most influential people around me. I just want them all to be happy. It would make me so happy to see them able to live their lives and do what they want to do," he told Advocate.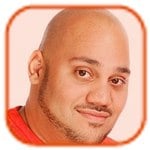 Posted by Andru Edwards Categories: Movies, Photos
Nicole Kidman sent "provocative" text messages to Lee Daniels to land her role in Paperboy.
The director was reluctant to cast such a big-name actress in the low-budget movie - which sees Zac Efron and Matthew McConaughey play two brothers investigating the case of a death row inmate played by John Cusack - so Nicole went to extreme lengths to get him to agree to cast her as a sex-crazed woman obsessed with marrying a convicted killer.
"Lee said, 'Look, we've got no money, you're going to have to do your own hair and make-up. So I actually went into my bathroom and I got out the fake tan and put on fake eyelashes and got a hairpiece thing that was platinum, threw it all on and texted a photo to Lee in all these different provocative positions. That's how it came together. What he sent back I can't say, but it was a thumbs up."
Click to continue reading Nicole Kidman Sent Sexy Texts to Land 'Paperboy' Role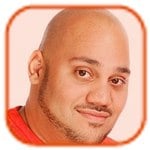 Posted by Andru Edwards Categories: Movies, Dating, Features
Zac Efron wants the woman he marries to be ambitious but laid back. The 24-year-old Lucky One star admits he already knows what kind of woman he wants to spend the rest of his life with.
"A sense of ambition and a sense of freedom, which is a careful mix. You have to balance those two. I haven't exactly found it yet," he said when asked what makes someone marriage material.
But the former High School Musical actor is having a good time looking for Mrs. Right and likes to improvise when it comes to chatting up the opposite sex.
Sharing his techniques, he said, "[I ask] 'So do you like High School Musical?' I'm kidding! If the situation's right, buy someone a drink. Think on your toes, use what's around you, and come up with something organic and fun."
And he knows a date is going well when it ends up going on longer than planned ... and you don't even realize it. You don't want it to end."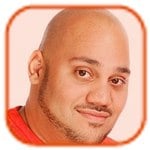 Posted by Andru Edwards Categories: Movies, Music, Dating
Zac Efron has written songs and painted pictures to impress girls.
The High School Musical star - who is rumored to be dating Mirror Mirror actress Lily Collins - admits he is a traditional romantic at heart, and not afraid to express his feelings in a song or artwork.
"I'm a fan of small romantic gestures. I've done things like write a romantic song for a girl or do a painting or something like that. Those are more up my alley, I think," he said.
Zac, 24, has also recently admitted he got embarrassed watching his love scenes with Taylor Schilling in The Lucky One with his mother: "We saw the film together and I was kind of squirming. Even though she was a couple of seats down from me, I tried to duck out during those scenes because it was too embarrassing. Obviously I'm acting, but knowing that my mom and my family were watching is kind of awkward. There's really no way around it."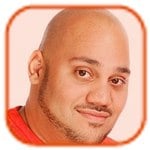 Posted by Andru Edwards Categories: Movies
Zac Efron didn't recognize himself after putting on 18lbs of muscle for his new movie.
The 24-year-old actor bulked up to play a war veteran in The Lucky One and admitted he was impressed with his own willpower. "By the end of the movie I didn't recognize myself. You hear about guys like Christian Bale who dive into it and are really able to transform. I've always wondered if I had the willpower to actually do it. And I'll always have pride around the sense that I can," he told Men's Health .
Although the High School Musical actor claims he doesn't have any special talents, he thinks his willingness to work hard plays has played a huge part in his successful career: "I could pick up almost anything. If you put it in front of me, I could always find a way to tackle it. [While training for The Lucky One] I'd get this strange sense of power as those weights increased. I was never a natural at anything, but I could always outwork everybody."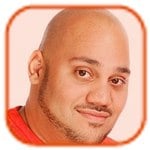 Posted by Andru Edwards Categories: Movies
Zac Efron does not believe he's a "heartthrob."
Despite being a pin-up for girls across the globe, the former High School Musical star doesn't see what all the fuss is about. "I can't explain to you what it's like to be a heartthrob, [because] I don't think I am a heartthrob. I hate [that word]. I hate it. It follows you around, but you don't deserve it. It's like, 'Why?' I'm just me. I'm just Zac. Just Zac."
Meanwhile, the 24-year-old actor admits he takes extra care to check his pockets when getting ready after accidentally dropping a packet of condoms on the red carpet at the premiere of The Lorax. Zac - who is believed to be dating Mirror Mirror actress Lily Collins - told The Today Show, "I never really had a pocket checking policy prior to going onto the red carpet but now I have fully instated one."
Although he is at least proud to have inadvertently promoted safe sex: "It's a great message to add to the many messages of the film."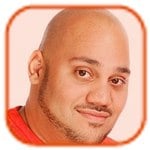 Posted by Andru Edwards Categories: Movies, Music, Hook-ups, Child Stars, Rumors
Taylor Swift and Zac Efron have enjoyed a flirty dinner date. The "Safe and Sound" hitmaker and the New Year's Eve star - who have been friends for years - were spotted sharing a romantic corner table at Los Angeles restaurant place earlier this month.
A source said that the couple - who arrived together in Zac's Audi - "were deep in conversation and very giggly." However, friends of Zac, 24, and 22-year-old Taylor claimed the Lorax co-stars were just enjoying a friendly night out.
"They were in L.A. doing press stuff together, and after they were done, they decided to grab dinner," one friend said.
Another friend added, "They have been friends a long time. Taylor thinks Zac's cute...[but] they are on totally different wavelengths."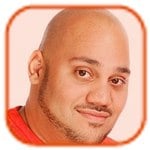 Posted by Andru Edwards Categories: Movies, Child Stars
Zac Efron's on-screen kiss with Michelle Pfeiffer "wasn't very sexy."
The High School Musical hunk - who appears alongside the actress in new ensemble movie New Year's Eve - admitted locking lips with the star didn't go as smoothly as he had hoped, and he ended up having to "spit" on the floor right before the smooch.
"Those things are best to do spontaneous. Have fun and be in the moment. I definitely thought about how it was going to go down. In my mind, the way I pictured it, it was going to be perfect, very romantic, very leading man. Then of course, as we went to film it, right when I went to dip her, a huge piece of confetti went straight into my mouth. I didn't want to finish the kiss like that, so I spit and went for it. That's actually in the movie."
"It wasn't very sexy, but it was cute," Michelle added.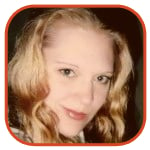 Posted by K.C. Morgan Categories: Movies, Break-ups, Dating, Child Stars, Rumors
Perez Hilton is reporting that Vanessa Hudgens and Zac Efron have been seen out and about in North Carolina, where Vanessa is filming Journey 2: The Mysterious Island.
One unnamed source says the pair were seen holding hands walking in downtown Wilmington, and they've dined together recently. The Disney pair broke up in December, but rumors that they're working on getting back together started soon after.
Read More
| Perez Hilton

© Gear Live Media, LLC. 2007 – User-posted content, unless source is quoted, is licensed under a Creative Commons Public Domain License. Gear Live graphics, logos, designs, page headers, button icons, videos, articles, blogs, forums, scripts and other service names are the trademarks of Gear Live Inc.